Chefs We Love
Jesse Gunn is a NYC based chef who still lives with his parents. And while he doesn't yet have his own restaurant, this 12-year-old, 7th-grade chef has incredible skills and a passion for cooking ...
Jesse Gunn was in the studio and totally blew us away with his fantastic vanilla Soufflé!! This 12 year old chef has mad mad skillz and was just a pleasure to hang with 🙂 If he looks familiar, you might just have seen him on Master Chef Jr ...
Emily has been making this cake for years and it's a winner every time. Aside from being flat out heavenly, it's the cakeiest flourless cake ever and can be served over several days if you have left overs. We're pretty sure you won't ...
Here's another recipe from our dear friend and chef, Peter Klein. We've shared more wonderful meals with Peter K. over the years than we can count. You may find that this recipe appears a bit more complex than others we've shared, but ...
Get Our Newsletter
About Us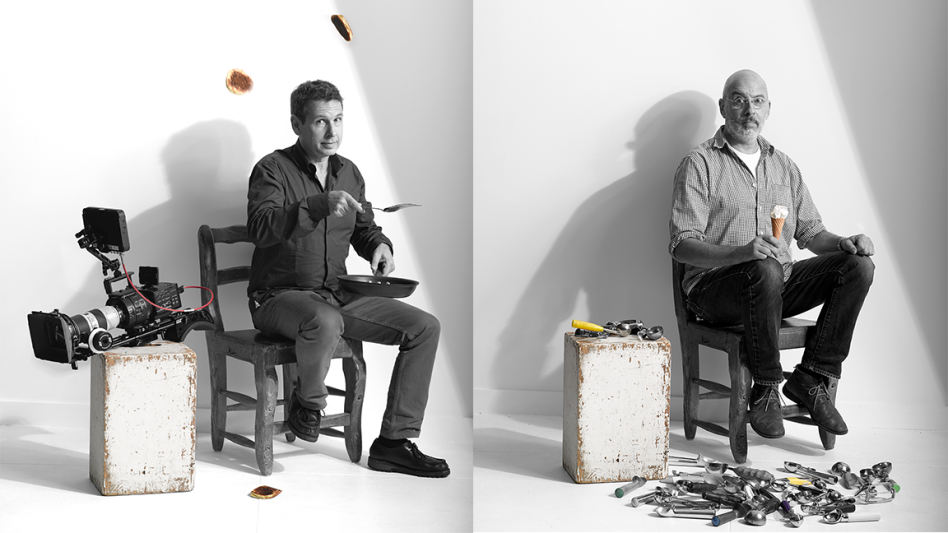 There comes a time in every good cook's life that he or she shares the secrets of their favorite recipes. Well, here we go. Read more...