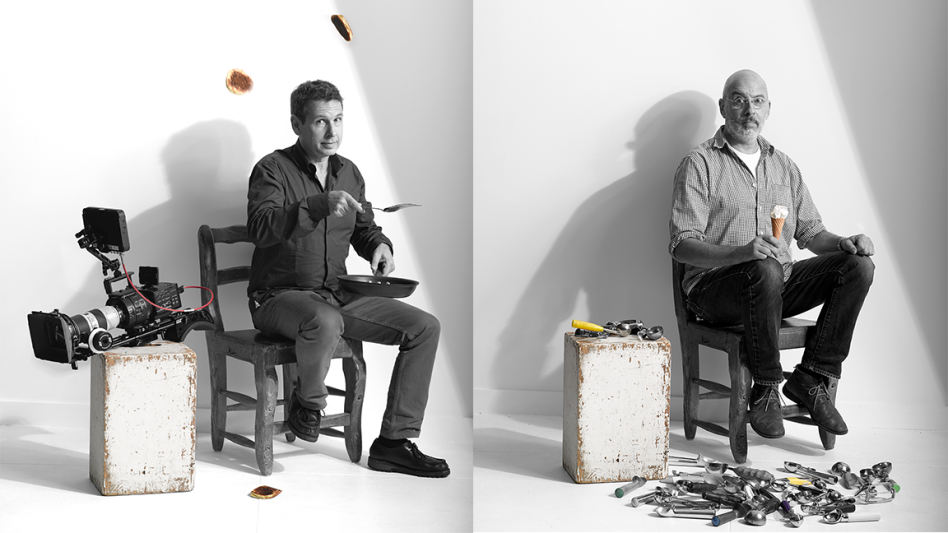 We're Peter Pioppo and Manny Kivowitz, the key ingredients behind recipesfromthestudio.com and we've been honing our professional story-telling talents for years.  Now, we're working together, creating food-centric stories that make people hungry. Stories that make people want to cook.   
We understand that people build intimate connections with food, so we make sure our images seduce by getting up close and personal every time we shoot.  If your brand or agency share's our interest, give us a shout and let's see if we can cook something delicious up together.
We also hope you'll share these recipes through your pots & pans and around the table with friends and loved ones. Always remember to cook from your heart, experiment, build your skills, shop local for the freshest ingredients and splurge on something different or special from time to time.
We hope you enjoy the site and would love to hear  from you.
Feel free to share recipes, tips or techniques with us at chefs@recipesfromthestudio.com