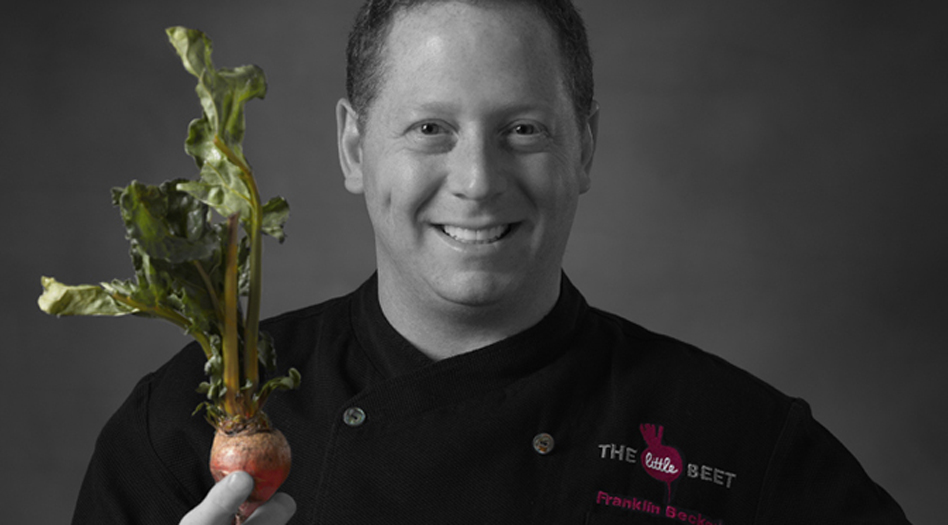 Franklin is the executive chef of The Little Beet and The Little Beet Table and chef and partner of Hungryroot. He has made preparing wholesome and healthy food part a focal point in his life. At the age of 27, Becker was diagnosed with Type 2 Diabetes. Rather than despair, he transformed his cooking style and learned to use simple ingredients to create dazzling dishes that are healthy and flavorful.
Born and bred in Brooklyn, Becker has had the opportunity to work in some of the country's best kitchens, including those of the EMM Group, Patina Group, Starr Restaurants, and Mesa Grill. In 2013, Becker competed in Bravo's Top Chef Masters.
In his spare time, Becker works extensively with charities. He was named "Man of the Year" by Quality Services for the Autism Community and Pop Earth and has helped to raise more than 14 million dollars for various autism charities.
Franklin is the author of three cookbooks: Eat & Beat Diabetes, The Diabetic Chef and most recently, Good Fat Cooking.