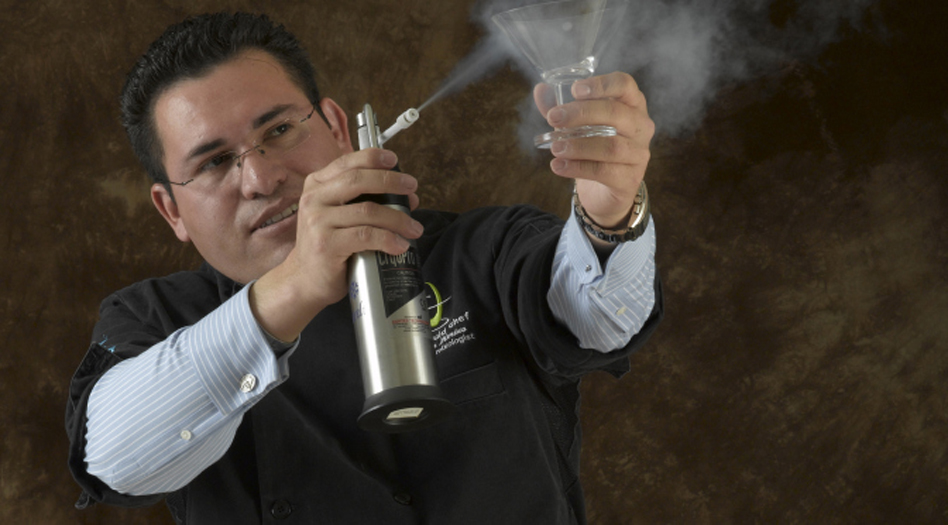 It's really hard to describe the incredible talents of our mixologist friend Junior and that's partly because the term mixologist falls way short of describing his talents and abilities. Without a doubt Junior has one of the most highly developed palettes of anyone we've ever met and he puts those astounding taste buds to work making some of the most insane cocktail creations you can imagine. Which, lucky for us, are often paired with his wife Heidi's mouth watering dishes (look for a separate post on Heidi soon).  And since Peter has been collaborating with documenting their creations for the last few years, we've gotten to try pretty much all of them.
Junior's elegant drinks are often a combination of mad science, unique presentation, quality spirits and seasonal market fresh flavors which come together to create amazingly balanced cocktails that will delight anyone who's lucky enough to taste them.
Be sure to keep your eyes open for recipes and more from Junior aka The Liquid Chef and Heidi.